ANNOUNCEMENT !
TAM Sarawak is pleased to inform all Members that we are proud to be selected to host the 76th TAM AGM in Sarawak. In conjunction with the 76th AGM, TAM National Conference will be held to connect and reconnect existing and new TAM Members throughout Malaysia. The theme selected was "TECHNOLOGY WITHOUT BORDERS (TWB) 2023) with the objective to enhance and explore types of technology in various fields of industry.
The Conference will be held on 15 April 2023 at Imperial Hotel, Kuching, Sarawak. The CLICK on the REGISTRATION LINK or QR Code provided.
Any inquiry please do not hesitate to contact us at [email protected]. Looking forward to your attendance and participation.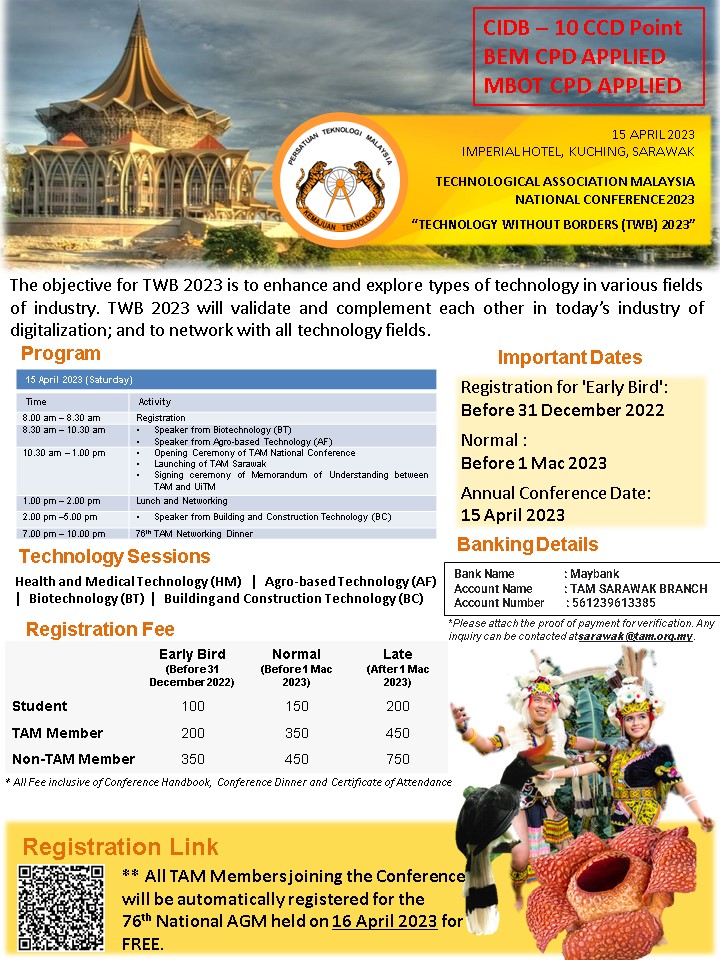 Media Coverage