Exchanging valuable information, improving our knowledge and keep updated to the latest news in the technology industry.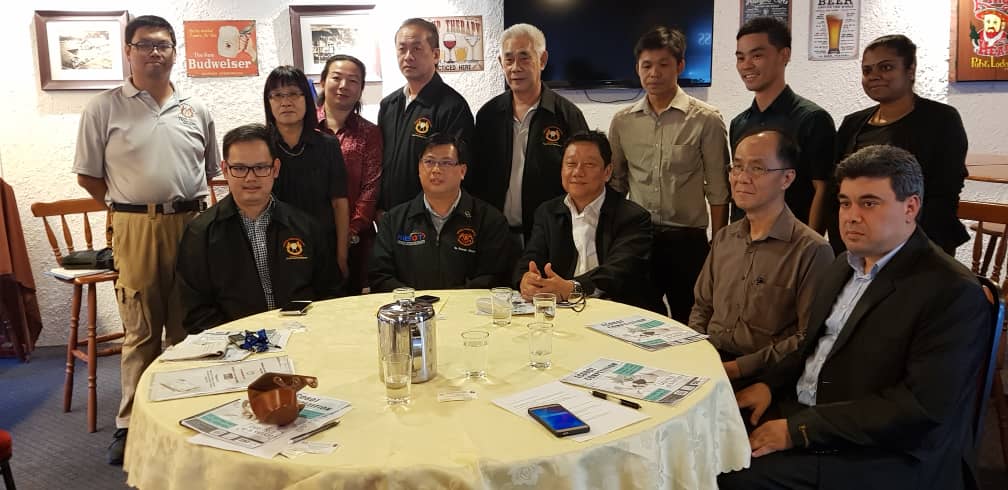 24.4.19
TAM Perak & UTAR kampar given a press conference
TAM Perak as host, together with representatives from UTAR Kampar give a press conference on 24 April 2019 to promote the EcoRobotic Competition on Climate Change on 22 – 23 June 2019. Standing from left: Mr. Andiran (TAM Perak Committee), Ms. Maggie ( TAM National Hon. Sec), Datin Chooi, Dato Chooi (TAM Perak V.Chairman), Mr. Ooi Kah Biew (TAM Council), Dr. Wai (UTAR), Dr. Leong (UTAR), Dr. Yamuna (UTAR). Sitting from Left, Ts. Dr. Khoo (TAM Perak V.Chairman),Ts. Steven Shum (TAM Perak Chairman), Ts. Ir. Yam ( TAM National President), Dr. Yap (UTAR FEGT Dean) and Dr. Bashir (UTAR)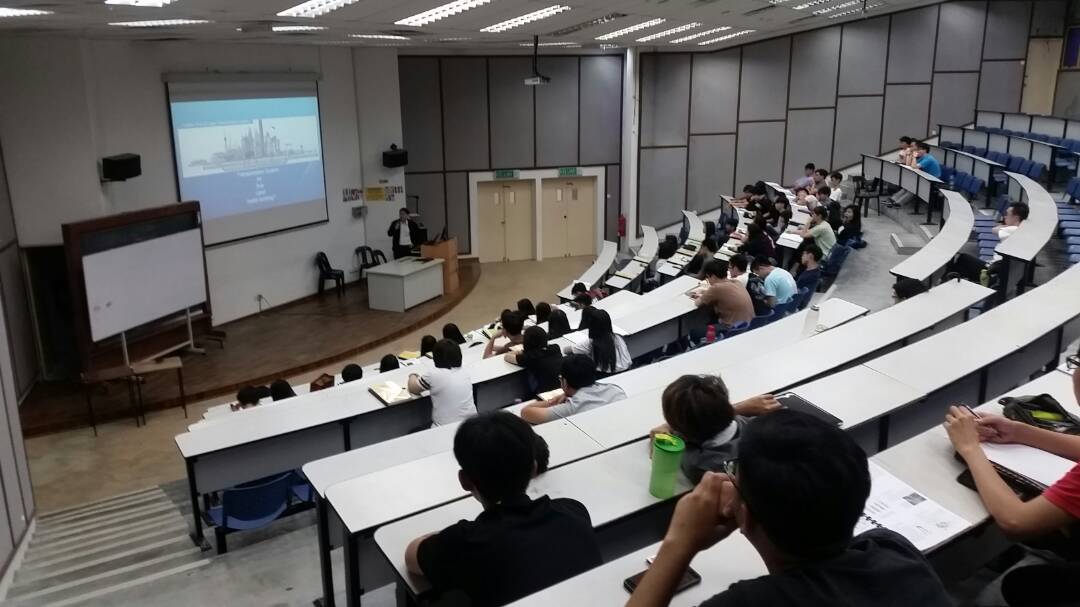 29.11.17
TAM Penang branch had organise a technical talk on Vertical Transportation System in Tunku Abdul Rahman University College. The Speaker, Ir Dr Lee Choo Yong (TAM Penang Committee Member) presented this topic in front of 100 TARUC students. He explained that Vertical transportation system (VTS) is essential building services system in modern buildings as it facilitates people flow from between floors in the buildings safely, comfortably and reaching destination within reasonable time. Generally, VTS comprises lift and escalator, since 1920's the VTS has been progressing from a simple lifting equipment to smart, sophisticated and energy efficient system. Basic design of lift and escalator system including safety compliance and features, technology, traffic requirements and challenges will be shared in the talk.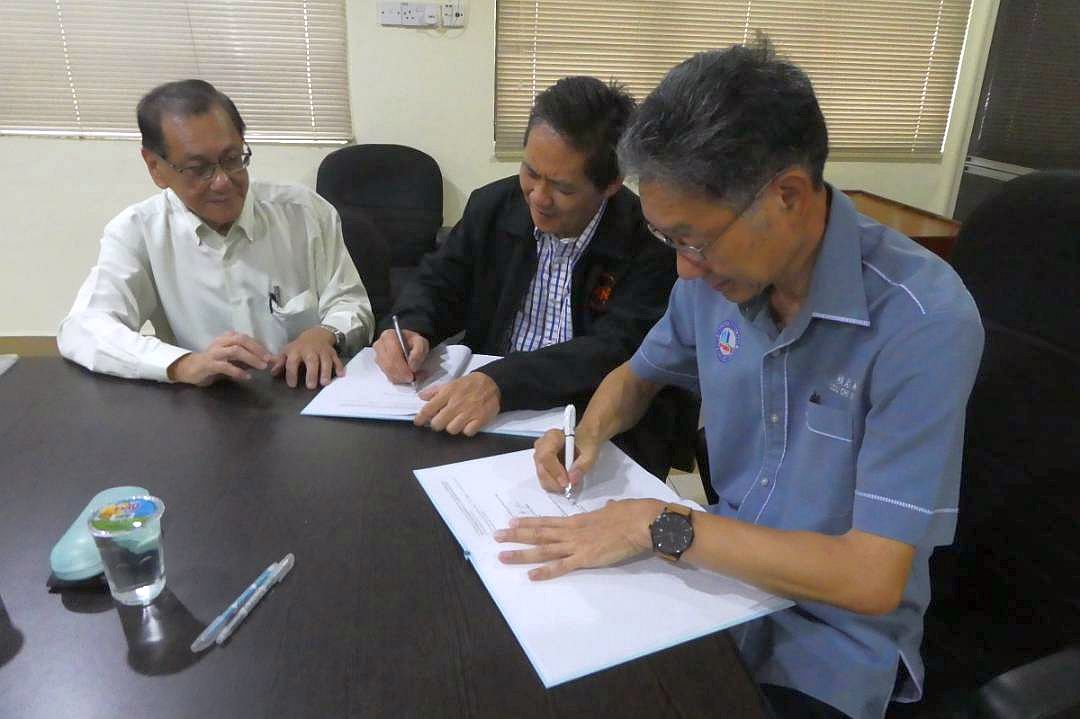 17.11.2017
MOU Between TAM (Sabah) and Sabah Builders Associations
A memorandum of understanding (MoU) was signed between Technological Association Malaysia (TAM) Sabah branch and Sabah Builders Association (SBA) to forge a closer relationship between the two organizations.
Signing on behalf of the two parties were Chairman of TAM Sabah branch Ir. Simon Goh Say Keong and President of SBA Lou Chi Nam. The ceremony was witnessed by TAM Sabah Past Chairman Dr Jacob N N Yan, SBA Advisor Datuk Gerald Goh Wah Yong and key association officials.
The objective of the MoU is to encourage and promote co-operation in engineering technologies in the areas of Engineering Technology and Constructions Technology.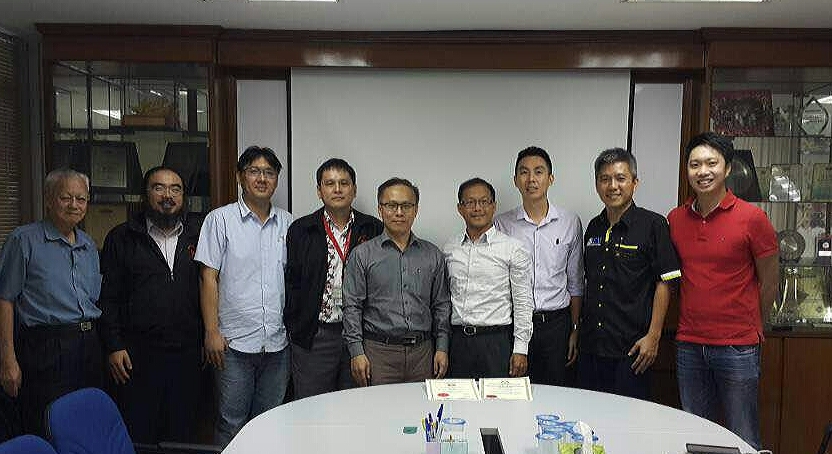 31.5.17
Dialogue Between TAM (Penang) & IEM (Penang)
The dialogue started at 9:15 am with self introduction by participants, followed by TAM corporate presentation by Mr. Alex Poo(TAM Penang Vice Chairman). Mr. Danie Wong(TAM Penang Chairman) also shared that TAM is also a gateway for technologist to be registered as ASEAN Engineering Technologist (AET) and Associate ASEAN Engineering Technologist (AAET). Mr. Yeoh (IEM) and Mr. Yeap (IEM) shared experience on membership recruitment drive in institutions of higher learning with strong youth arm Young Engineers Section (YES).
TAM Penang and IEM Penang shared the view that the first co-organized technical visit to KOMTAR lift was a successful event and should continue to co-organize technical talk/visit to benefit members from both institutions. The meeting adjourned at 11:00am with certificates presentation and group photo.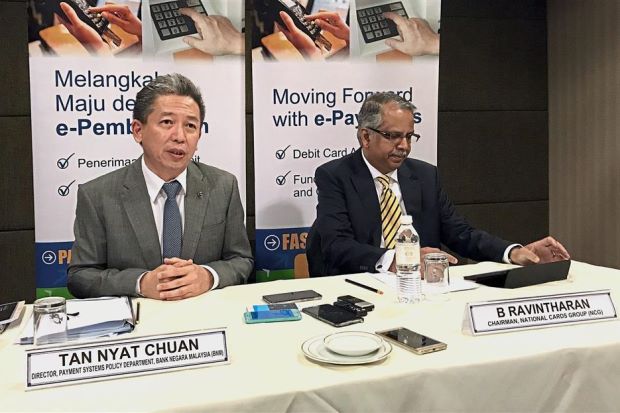 19.4.2017
TAM Johor Branch attended National e-Payment Road-show conducted by Bank Negara Malaysia (BNM) in collaboration with the Association of Banks in Malaysia (ABM), the Association of Islamic Banking Institutions Malaysia (AIBIM) and the National Cards Group (NCG) at Grand Paragon Hotel, Johor Bahru on Wednesday 19-04-2017.
More than 500 participants attended the Road-show. The objectives of the Raod-show are to promote the PINS & Pay Initiative, as well as to create awareness among individuals and business on the benefits of e-payment, its features, access and pricing and to educate the public on safe practices when conducting financial transaction using e-payment.
The main speakers are Mr.Tan Nyat Chuan, Payment Systems Policy director. Bank Negara Malaysia and Mr. B. Ravintharan, National Cards Group Chairman.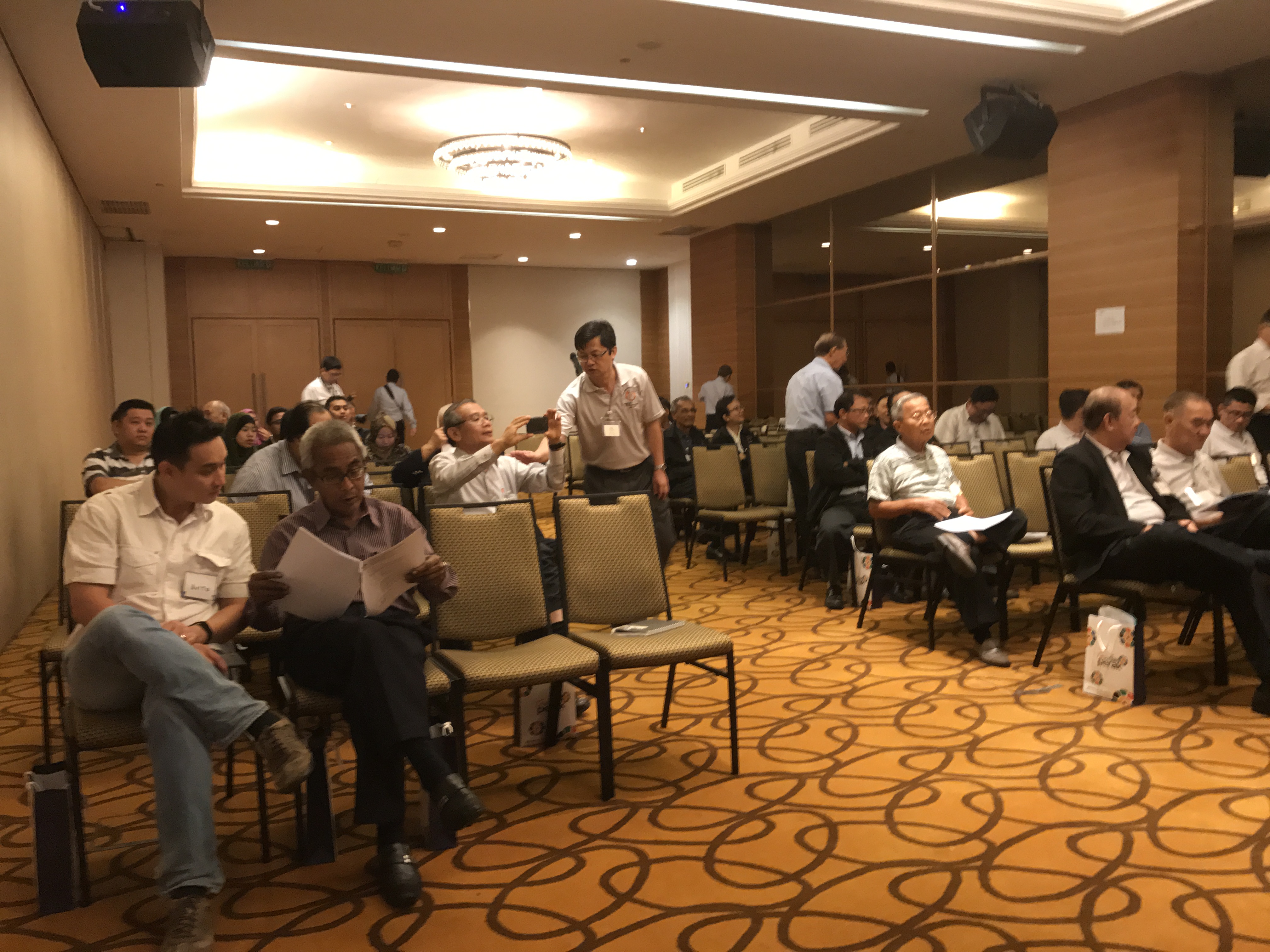 8.4.2017
TAM members are very glad to have Y.BHG Dato' Dr Ahmad Sabirin bin Arshad, CEO of Astronautic Technology (ATSB) to present a technical yet fascinating presentation :" Connecting Local Technological Needs to International Opportunities". He said ATSB is the pioneer and sole satellite manufacturer in Malaysia. He hopes more technologist can become entrepreneur. With the right approach and guidance he has confident Malaysia technologist can connect local technological needs to international opportunities.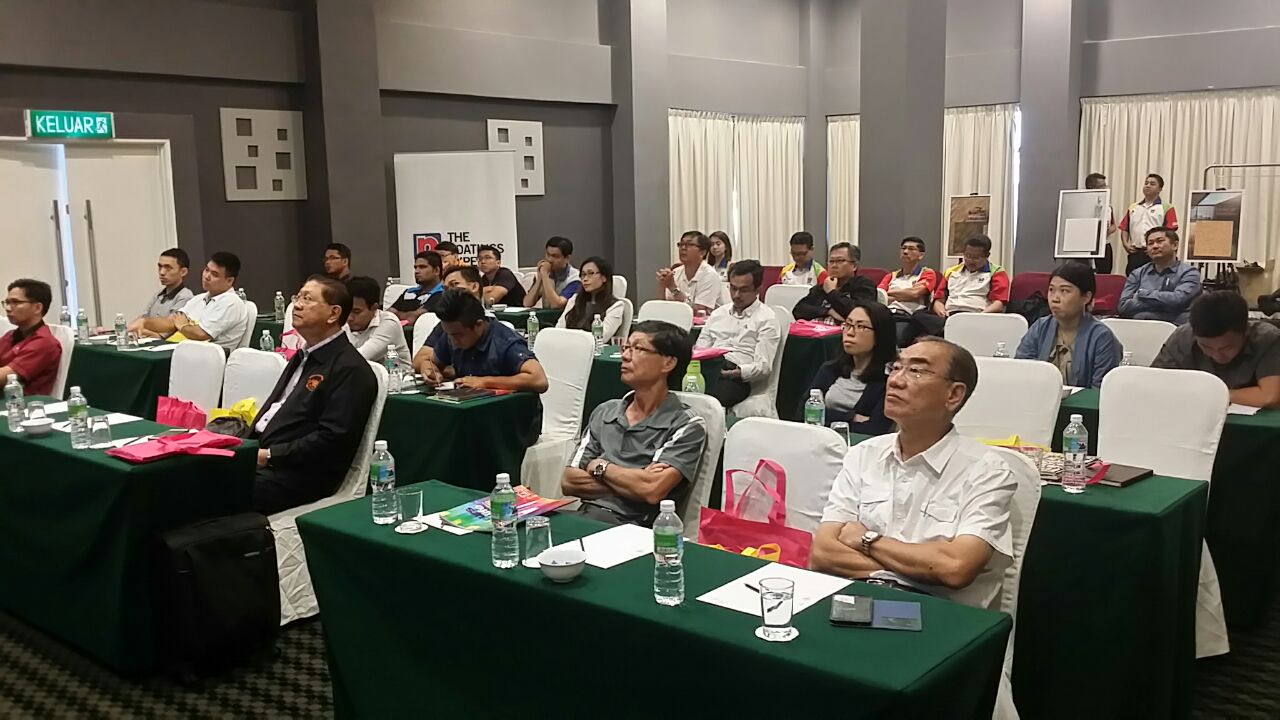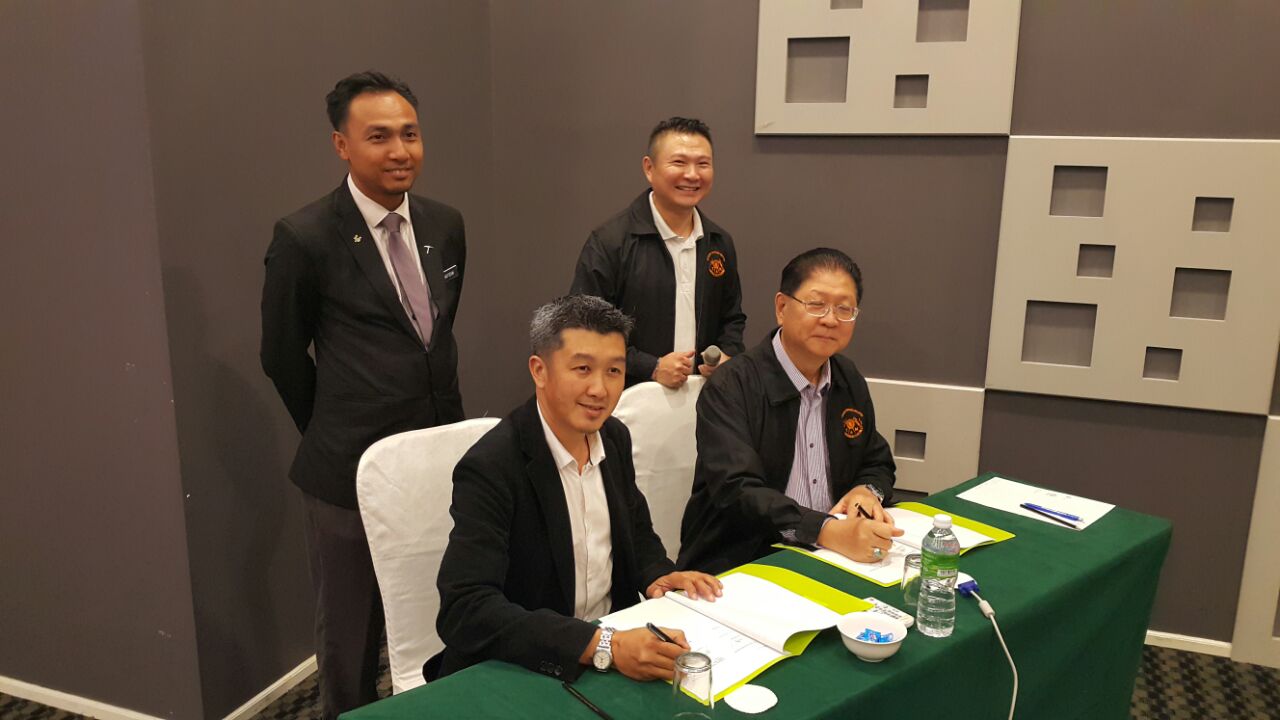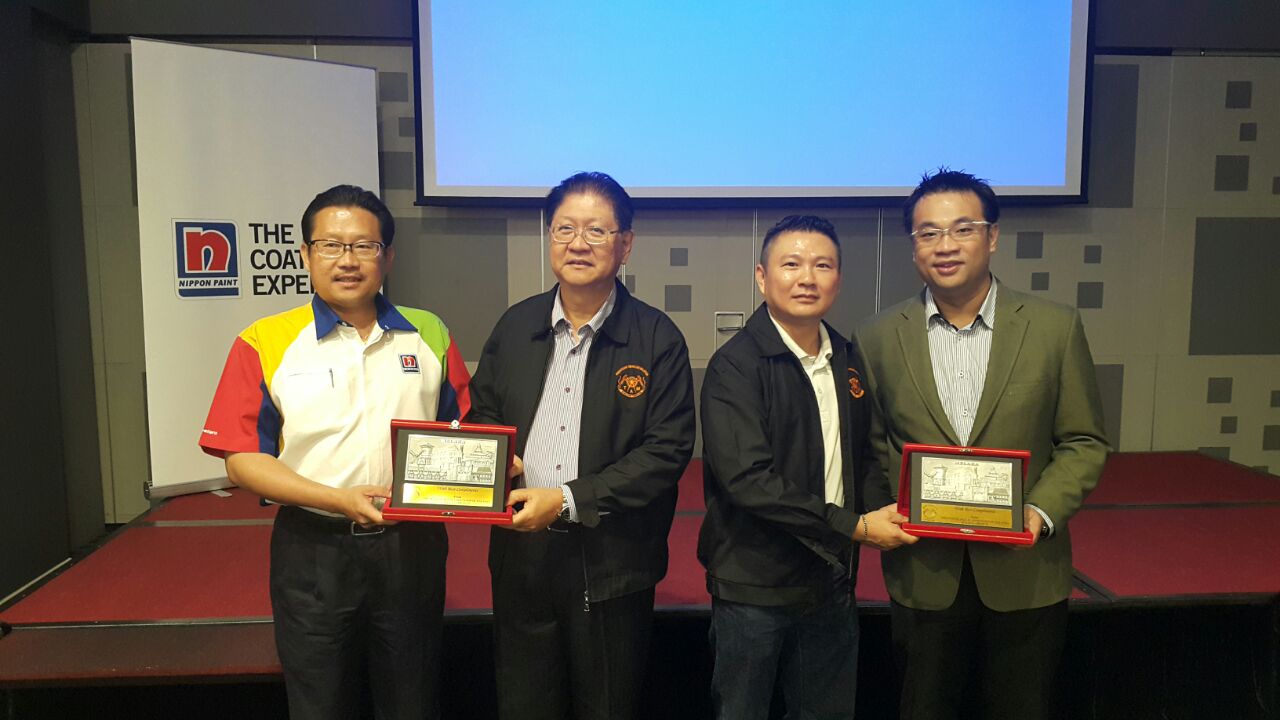 20.10.2016
TAM Mekala Branch had organized a Development in Green Technology seminar at Kings Green Hotel, Melaka. The topics of this seminar were: Green Paint Technology & Energy Optimization In Centrifugal Pumps.
The speakers ware: Dr. Richard SH Seow (represented by Sabrina Chow, Nippon Paint Malaysia) & Mr. Adrian Lim (Hargrave Corporation Sdn Bhd) respectively.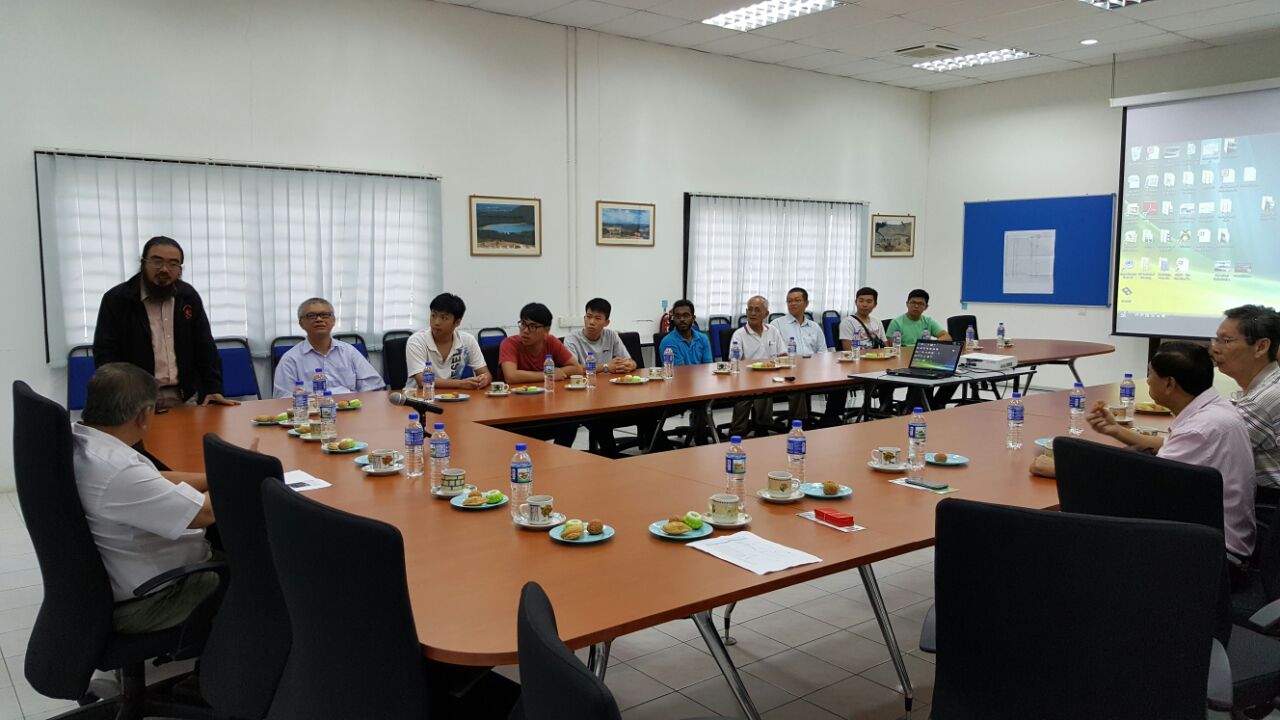 26.10.2016 TAM Penang Branch had organize a technical visit to Menkuang Dam. The visit was hosted by Chief Resident Engineer Ir Chu Meng Heng.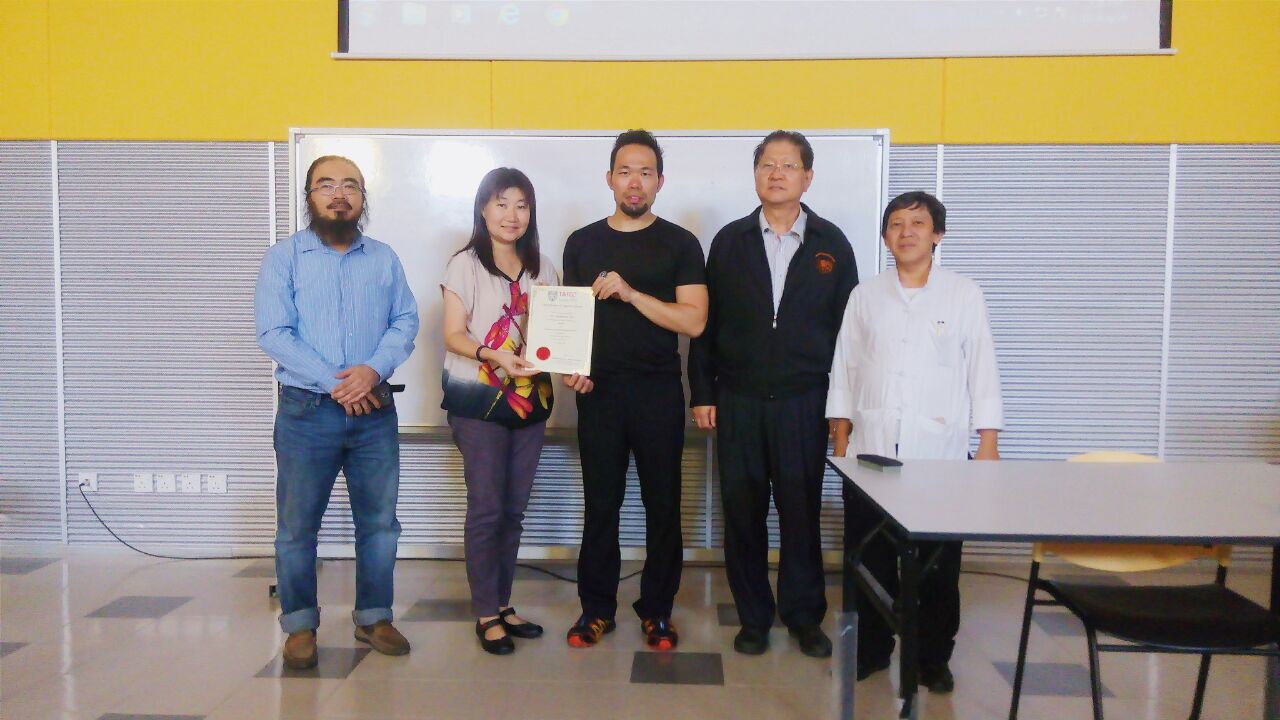 15.8.2016: TAM Penang Branch had successfully organize a technical talk on BIM/Parametric Design by Mr Raymond Lau from Hong Kong in TARUC Penang (Branch). Sr Lai form TARUC presented a certificate of appreciation to Mr Lau.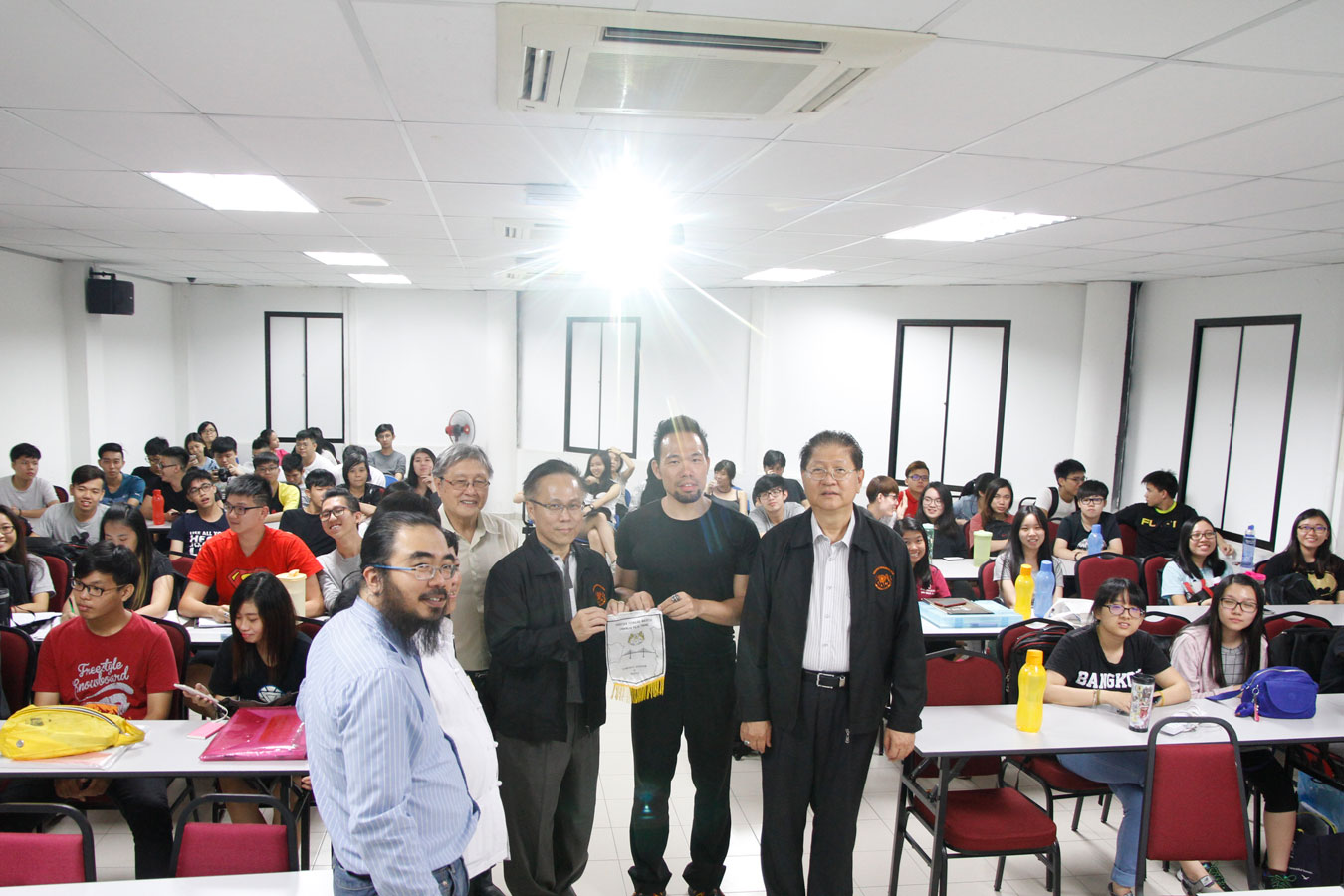 On the same day (15.8.16), Mr Raymond also gave the same talk in Equator College. Penang Chairman Mr Danie presented a souvenir to Mr Raymond and witness by President Tang and Equator Principal Dato Chuah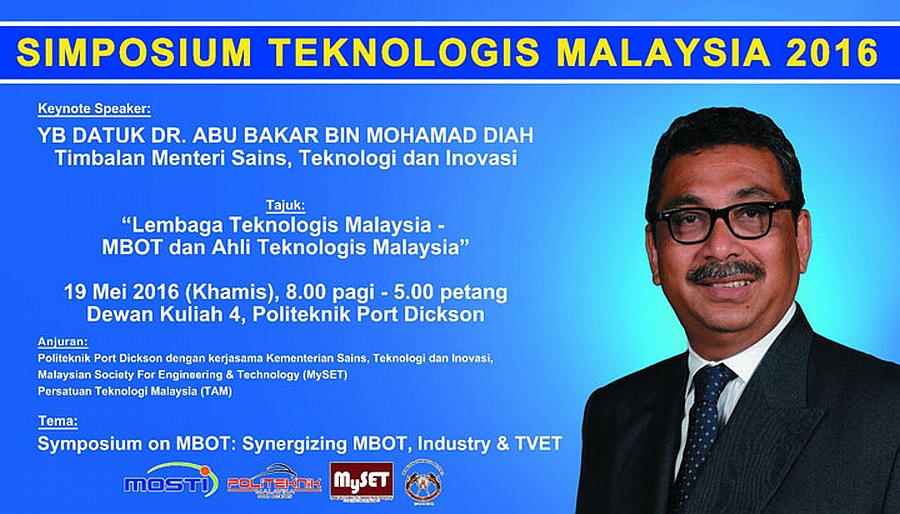 SImposium Teknologis Malaysia 2016 :- Co organized by Ministry of Science, Technology & Innovation, Politeknik Port Diskson, MySET and TAM on 19 May 2016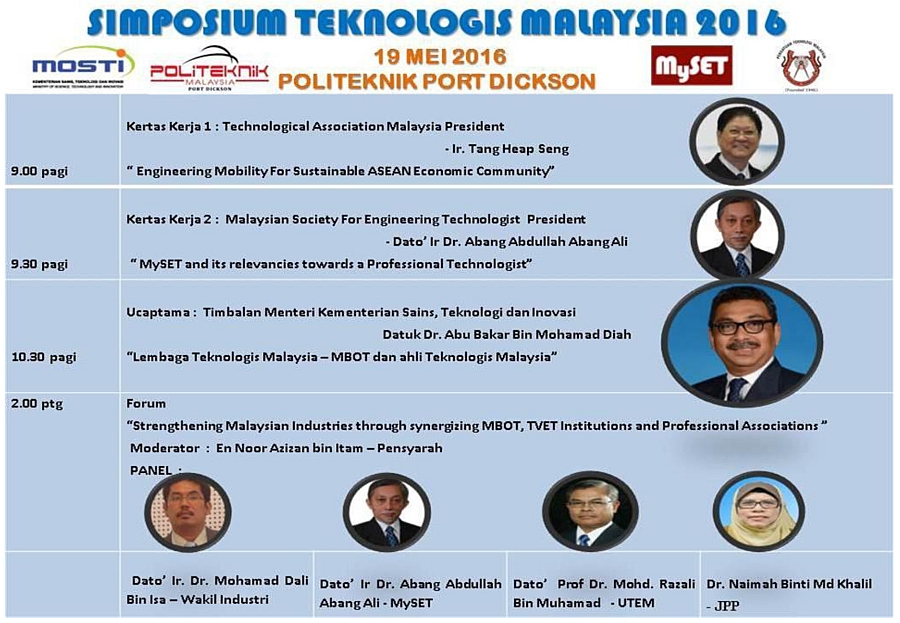 President of TAM, Ir Tang Heap Seng presented a paper on " Engineering Mobility for Sustainable ASEAN Economic Community"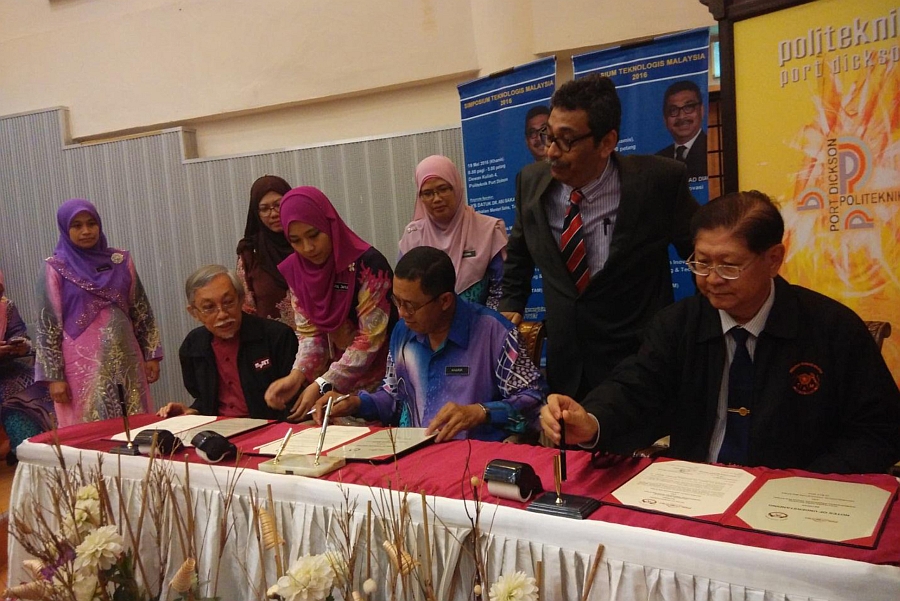 Deputy Minister, YB Datuk Dr Abu Bakar Bin Mohamad Diah witness the signing of MOU between Politeknik of Port Dickson and TAM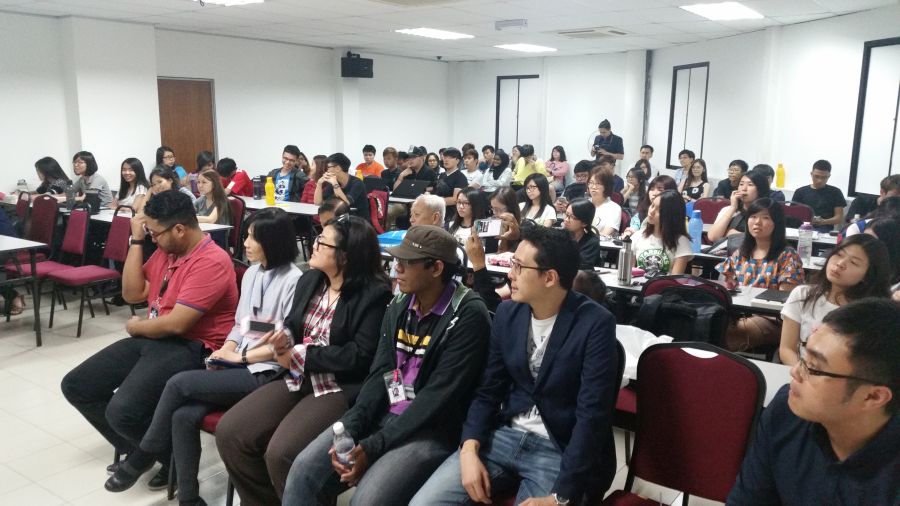 24.2.2016 (Wednesday) LIVE reporting from Equator College.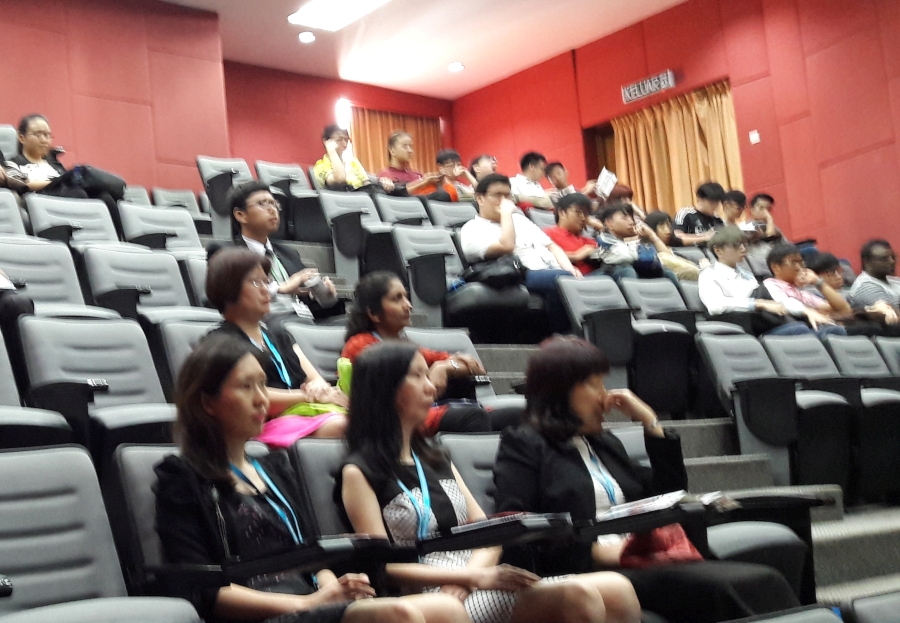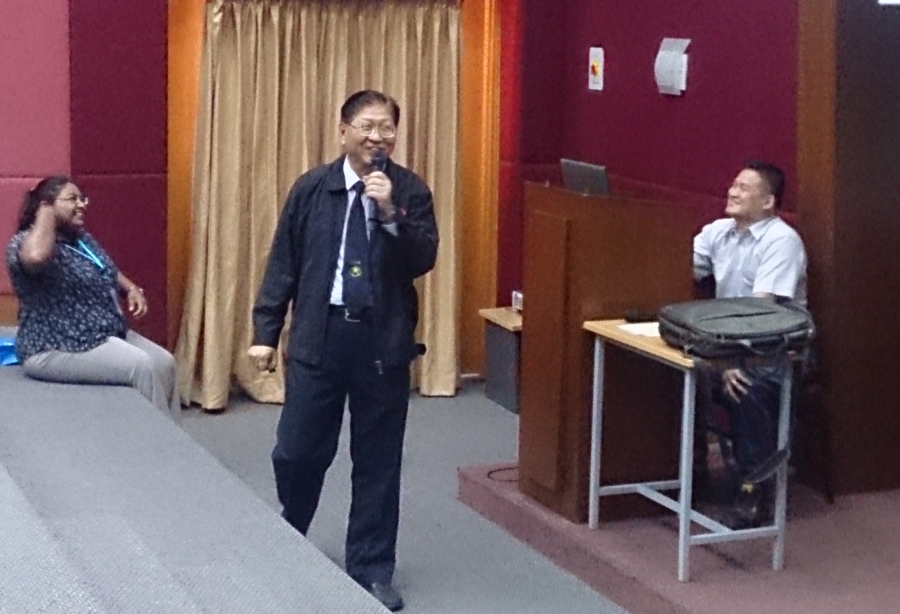 11.1.2016 (Monday) LIVE Reporting from Sunway College Johore Branch Campus in Taman Austine
on "The New Gateway for ASEAN Technologist in Malaysia" by Ir Tang Heap Seng (TAM National President)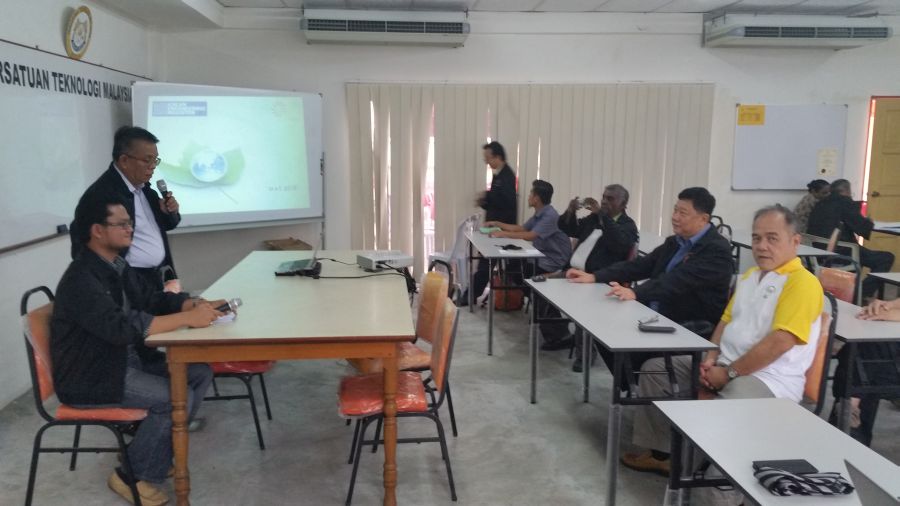 24.10.15 (Saturday) LIVE Reporting from WISMA TAM in Negeri Sembilan
on " The New Gateway for ASEAN Technologist in Malaysia"
by Ir Yam Teong Sian (TAM Deputy President)
"Current and Future Challenges of Aviation Industry in Malaysia"
by Ir Abu Hanifah Abdullah, Chairman, Aviation

19 September 2015
TAM Penang Branch organized a Medical Talk by Dr. P Srinivas at 1926 Heritage Hotel. 50 of our members and associates attended this very interesting and informative presentation. The topic of the talk : " Prevention of Influenza & Other Related Respiratory illness in the Elderly"
11 Feb 2015
Dialogue with Managing Director, German Malaysia Institute with TAM President, Vice President, TAM Selangor Chairman and Ms Mable Pan (Selangor branch)
27 Jan 2015
Course on Introduction to eRoses Application (Perak Branch)
15 November 2014
Talks on "Sustainability/Renewable Energy" with topics on "Heat Recovery System" by Mr. Tee Tone Vei and "Rainwater Harvesting System" by Mr. Chang Leong Hao (Malacca Branch)
3 October 2014
Technical talk on future of refrigerants (Penang Branch)
2 October 2014
Half day workshop on "Effective Project Management – Earned Progress Management" at Wisma TAM, Seremban (Negeri Sembilan Branch)
29 September 2014
Half day workshop on "Aviation Safety Management System" (SMS) at TAM Training Centre, Subang Jaya, Selangor (Negeri Sembilan Branch)
24 May 2014
Attended seminar on Sustainable Living in Malaysia organised by Environmental Protection Society Malaysia in Bluewave Hotel, Johore Bahru (Johor Branch)
17 May 2014
Two talks held on "Be Prepared for GST" by Mr. Tan Chun Guan and "Professional Indemnity" by Mr. Looi Ming Foo Indemnity (Malacca Branch)