Programmes and activities on social and education enrichment to strengthen and give back to our community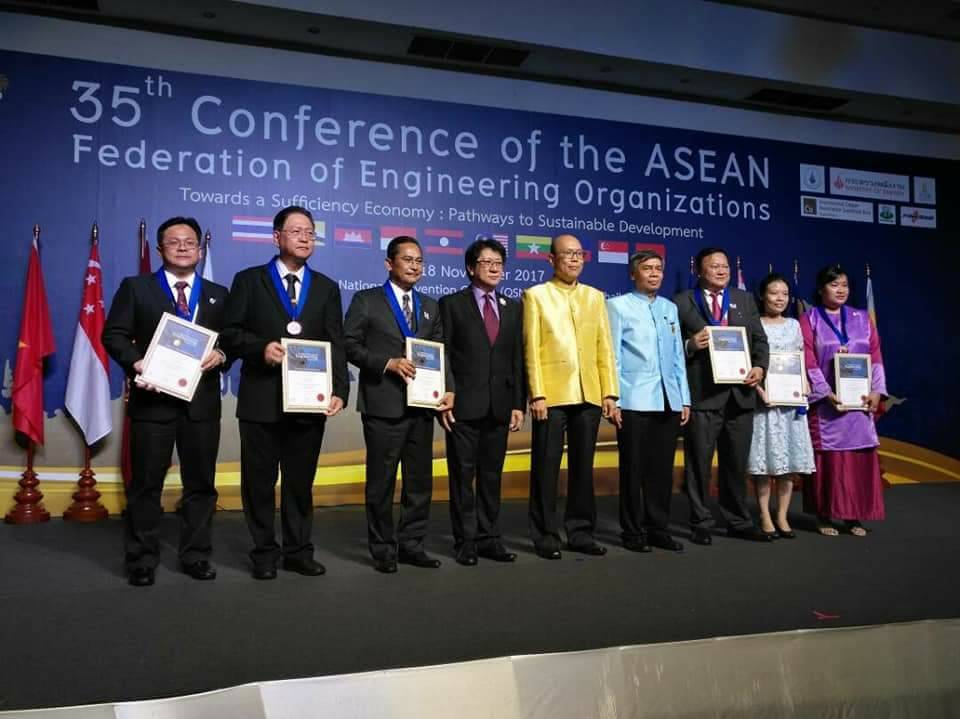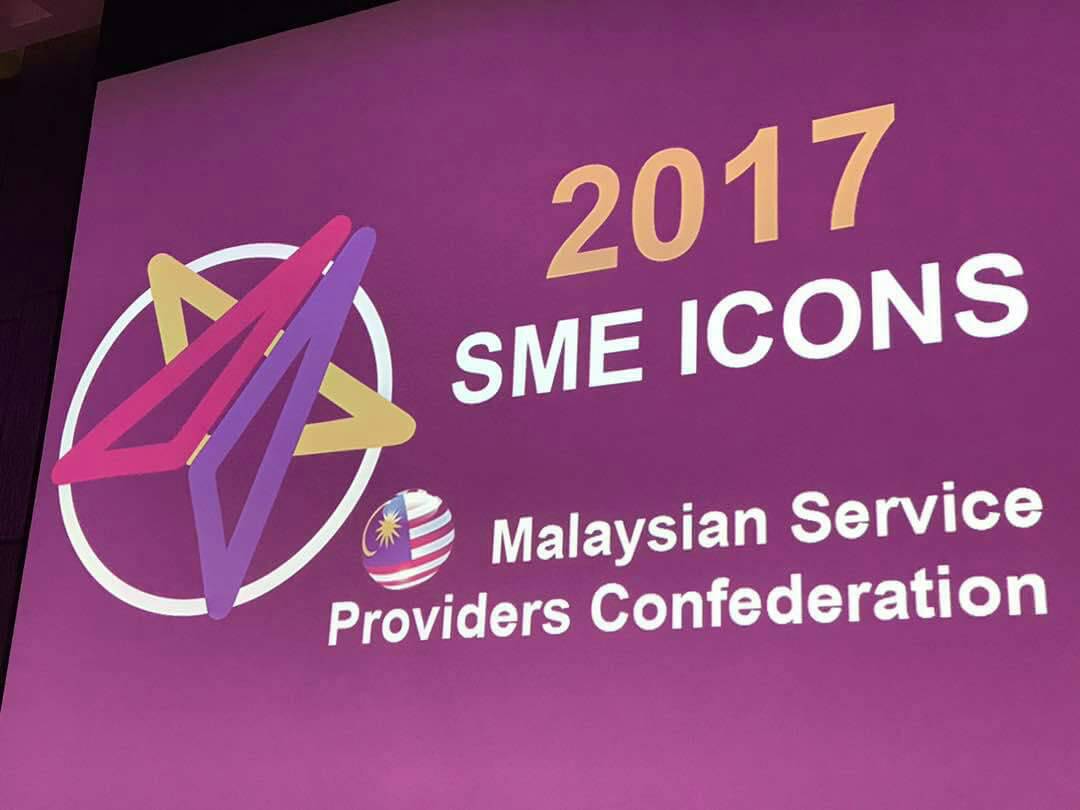 18 November 2017
TAM National President Ts. Ir Tang Heap Seng received Honorary Award (M.AFEO) from ASEAN Federation of Engineering Organisation (AFEO) in Bangkok. Ts. Ir. Tang also received Award of SME-ICON 2017 from Malaysian Service Providers Confederation (MSPC) on 02 Oct 2017.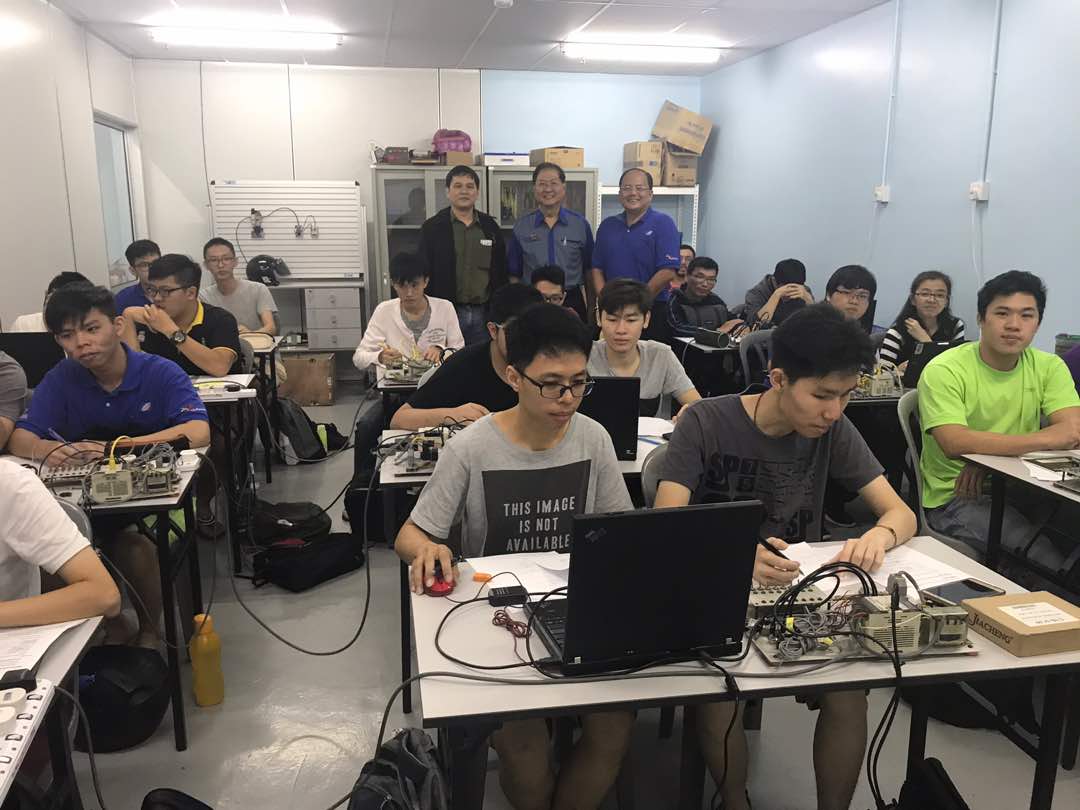 2 December 2017
Fourier TVET Center had invited TAM Penang Branch to conduct a talk on future path and progression of technical personnel. In that event,  TAM National President Ts Ir Tang Heap Seng presented a talk on "Introduction of TAM and gateway for registration as ASEAN Engineering Technologist and Associate ASEAN Engineering Technologist with ASEAN Engineering Register (AER)" and as a council member of MBOT Ts Ir Tang also presented "Registration as Professional Technologist with Malaysia Board Of Technologists (MBOT)". After the talk, TAM and Fourier TVET continue with a dialogue on future collaboration. TAM was represented by Ts Ir Tang Heap Seng and Ir Dr Lee Choo Yong while Fourier TVET was represented by Mr Pau Kew Chong, Dr Kou Yook Fat, Mr Lee See Fung, Mr Tan cheng Why and Mr Wong Chun Kit.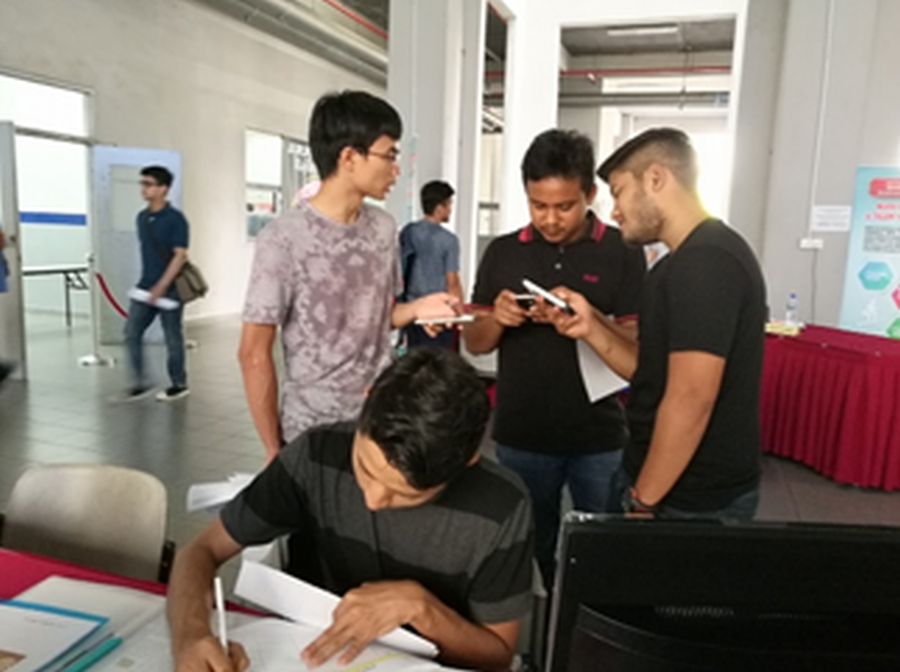 8 November 2017
TAM participated in the student convocation registration in German Malaysia Institute, Bangi on 8-10 November 2017. It is a yearly event by GMI and TAM been there every year. Through this event, TAM introduce science and technology to the students and they are all encourage to join TAM as student member. Becoming a student member TAM can get the students closer to the industry. We have plenty of resources that can help the students to link what what they have learn in their study with the industry. TAM booth was attended by Ms Maggie (TAM National Secretary), Ms Mable Pan and Mr Joel Lim (TAM Selangor Member) and Ms Aida from TAM HQ office.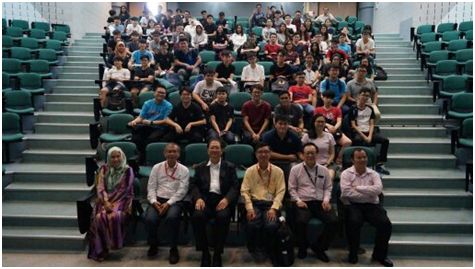 3 October 2017
TAM HQ represented by President Ts Ir Tang Heap Seng as a guest lecturer to conduct a topic on " ASEAN integration Engineering Technology- The Trend and Future of Technologist" in INTI International University.
Ts Ir Tang began by briefing the audience on TAM and mobility of Technologist within ASEAN through TAM.The mobility of Engineers has been facilitated by the ASEAN Engineers Register, which all the 10 countries are members.He also touched on Malaysia Board of Technologist (MBOT) which is the governing body and accreditation board for Professional Technologist.A degree in engineering technology course must comprise 40% theory and 60% practical to be recognized as Professional Technologist. A diploma level must comprise 50% theory and 50% practical to be recognized as Technician.
The talk ended at 11.45 am with the presentation of token of appreciation by Head of Discipline, Dr. Chan Siew Chong to the Speaker. The session ended with a group photograph taken.


17 June 2017
TAM Selangor had successfully organised a collaborative event with Politeknik Sultan Salahuddin Abdul Aziz Shah (PSA) on 17 Jun 2017. Tn Hj Tajuddin bin Abdul Rashid (Director, PSA) gave a welcoming speech follow by Tn Hj Aziz bin Lin, Senior Director, Dept Polytechnic, MOHE gave a wonderful yet very informative talk on "Roof Top Gardening". Mr Tung Chee Kuan, TAM Vice President, share a talk on "Technologist-The Way Forward" with the audience.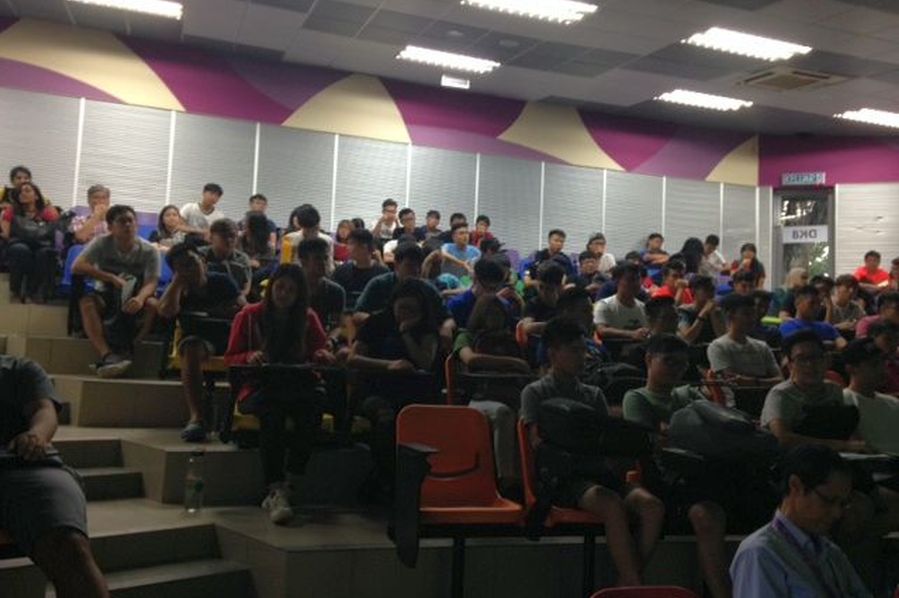 5 June 2017
Ir Choo Kok Beng (TAM Advisor & Trustee)  gave a talk on "Opportunities and Challenges For Technologist" on 5.6.17 @ 3pm to TAR UC. Attended by about  250 students and lecturers.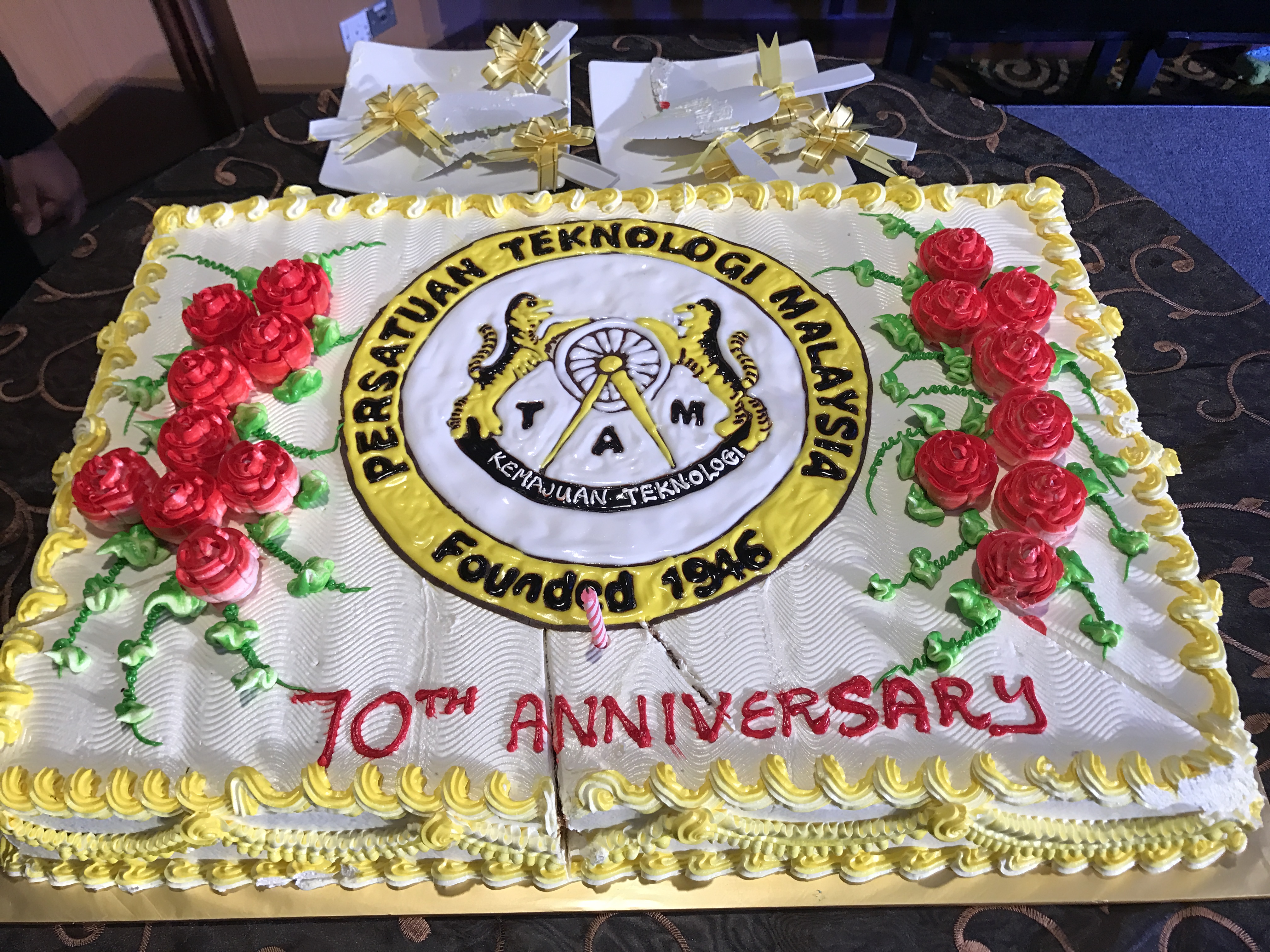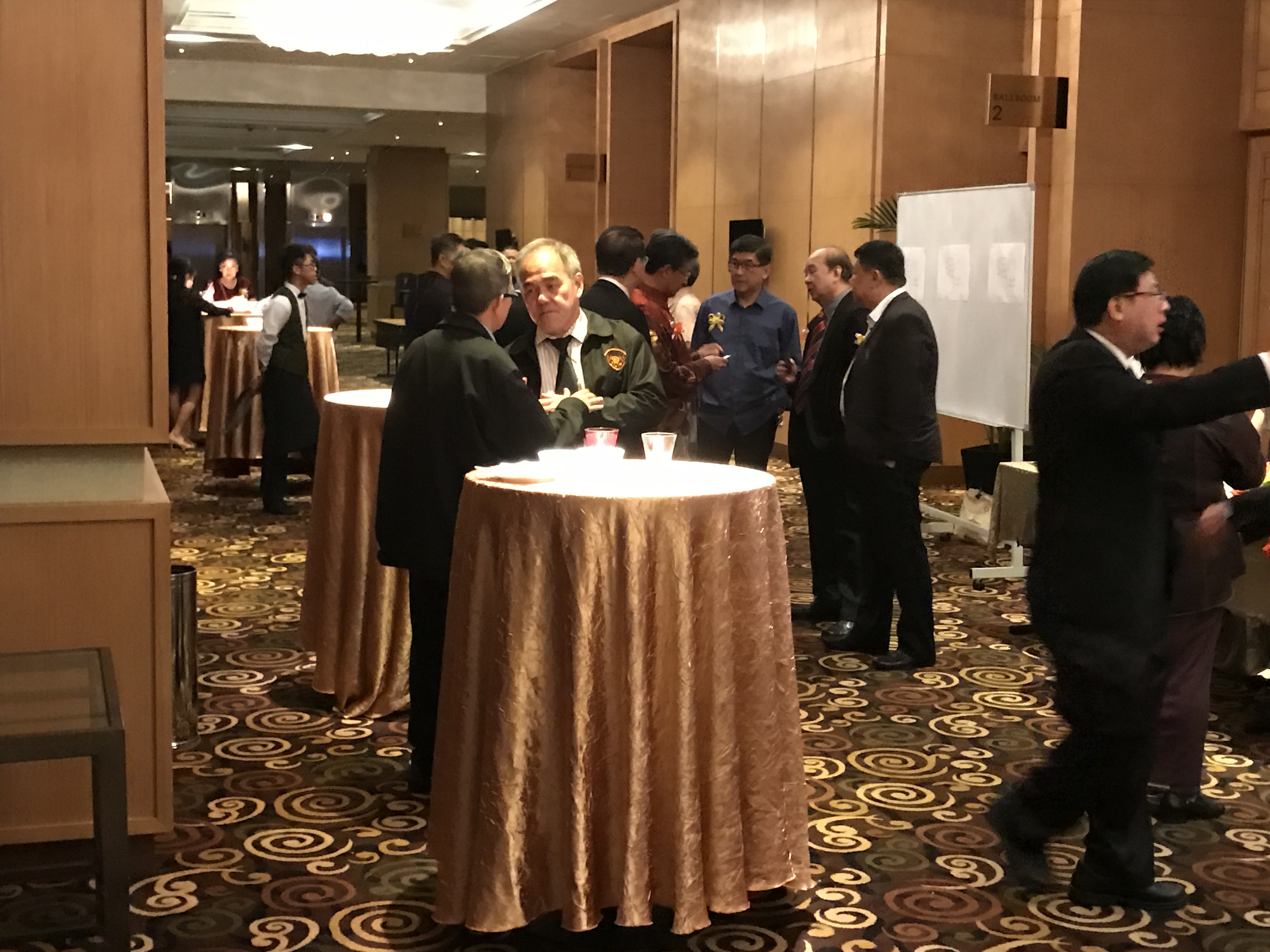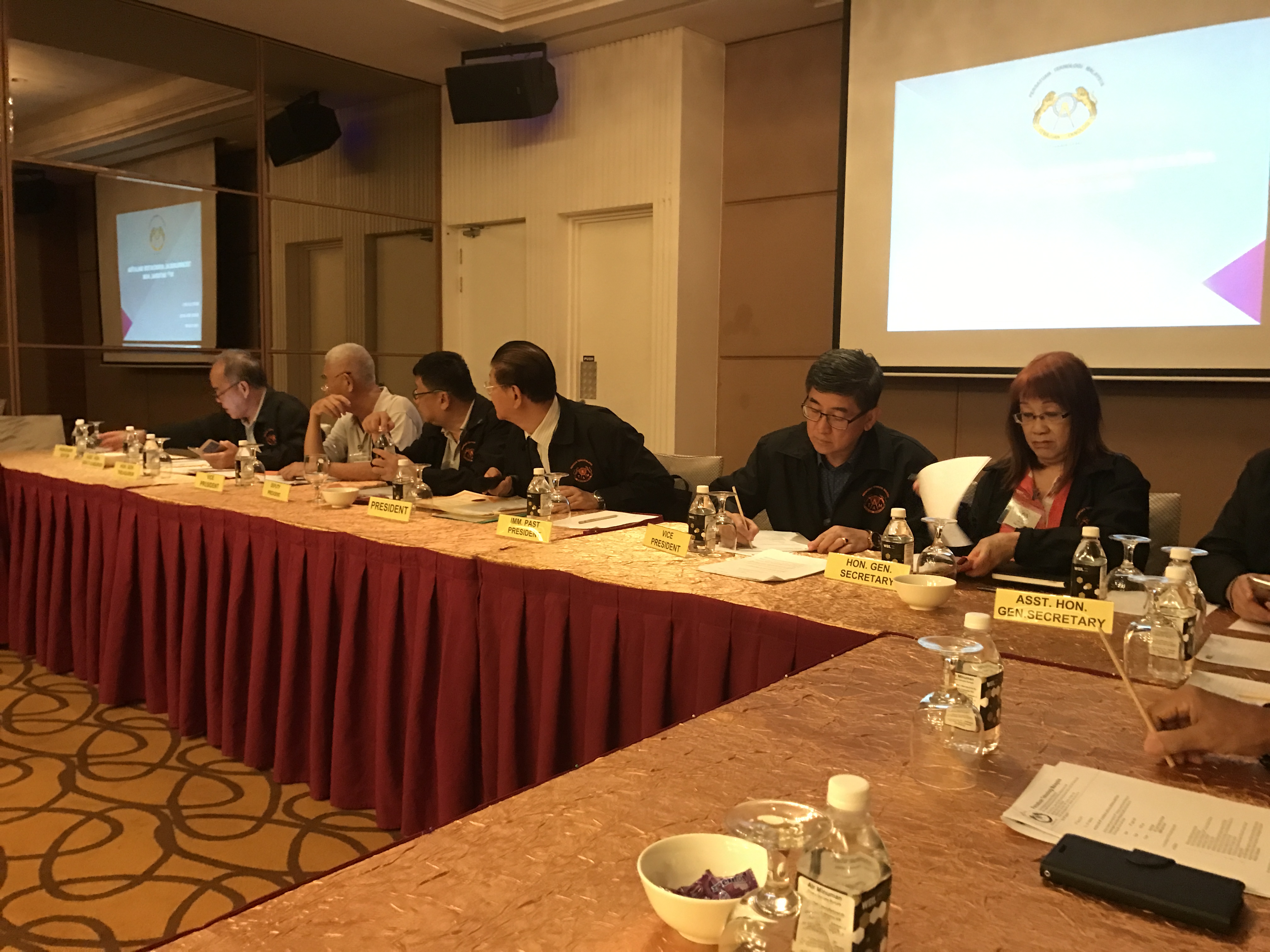 8 & 9 April 2017
TAM had successfully conducted its 70th AGM on 9 April 2017 at Weil hotel, Ipoh. Members from all over the country gather on 8 April 2017 for its 70th Annual Dinner.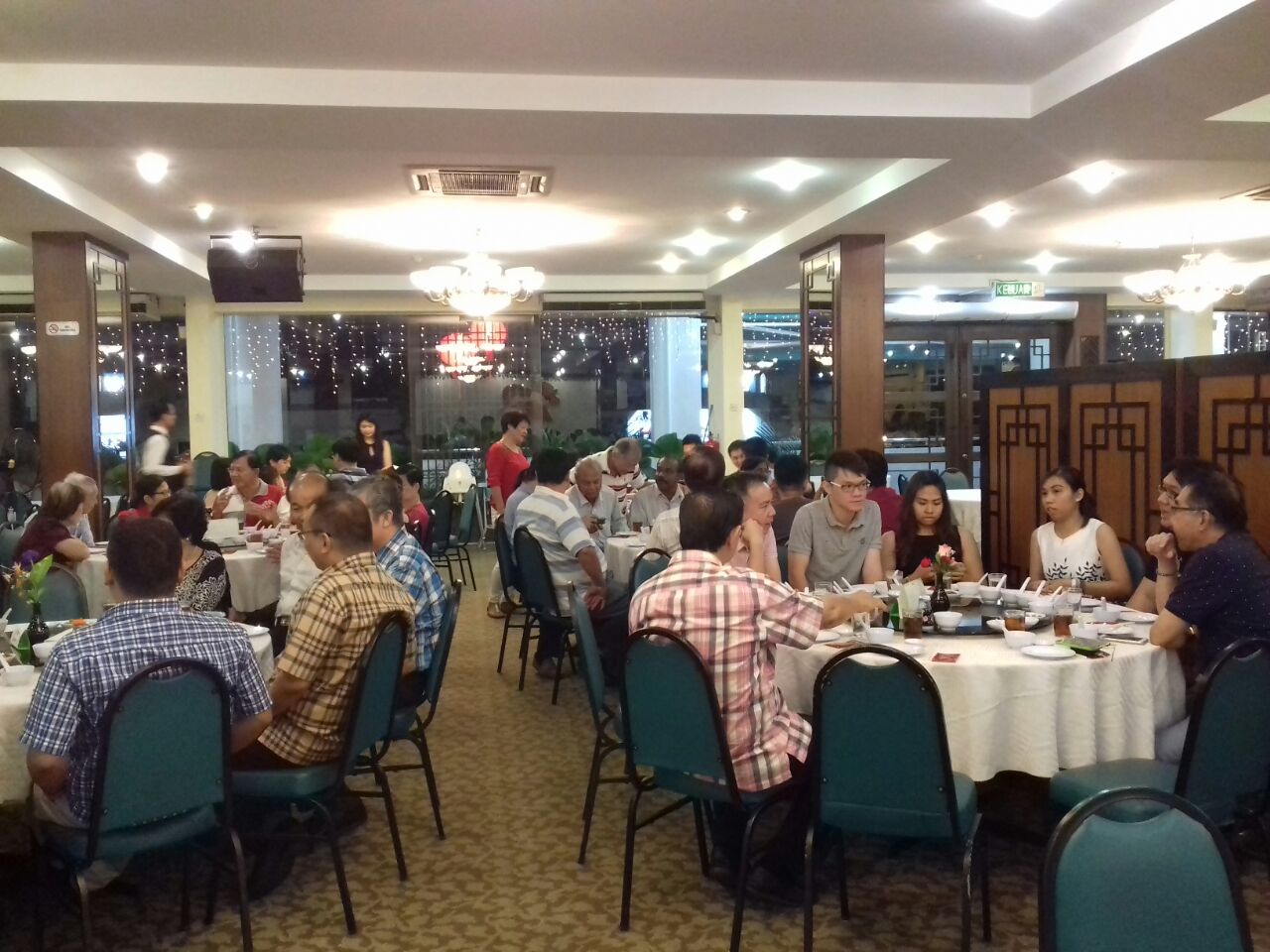 11 March 2017
TAM Penang had successfully conducted its annually branch AGM, after the AGM it was follow by a dinner.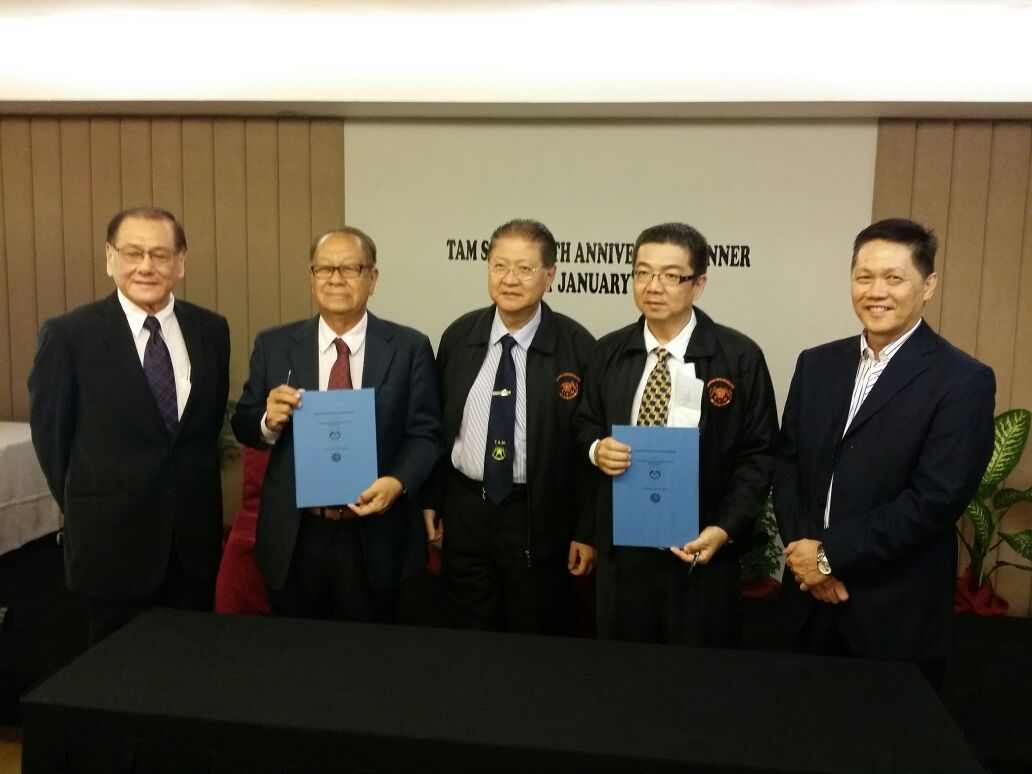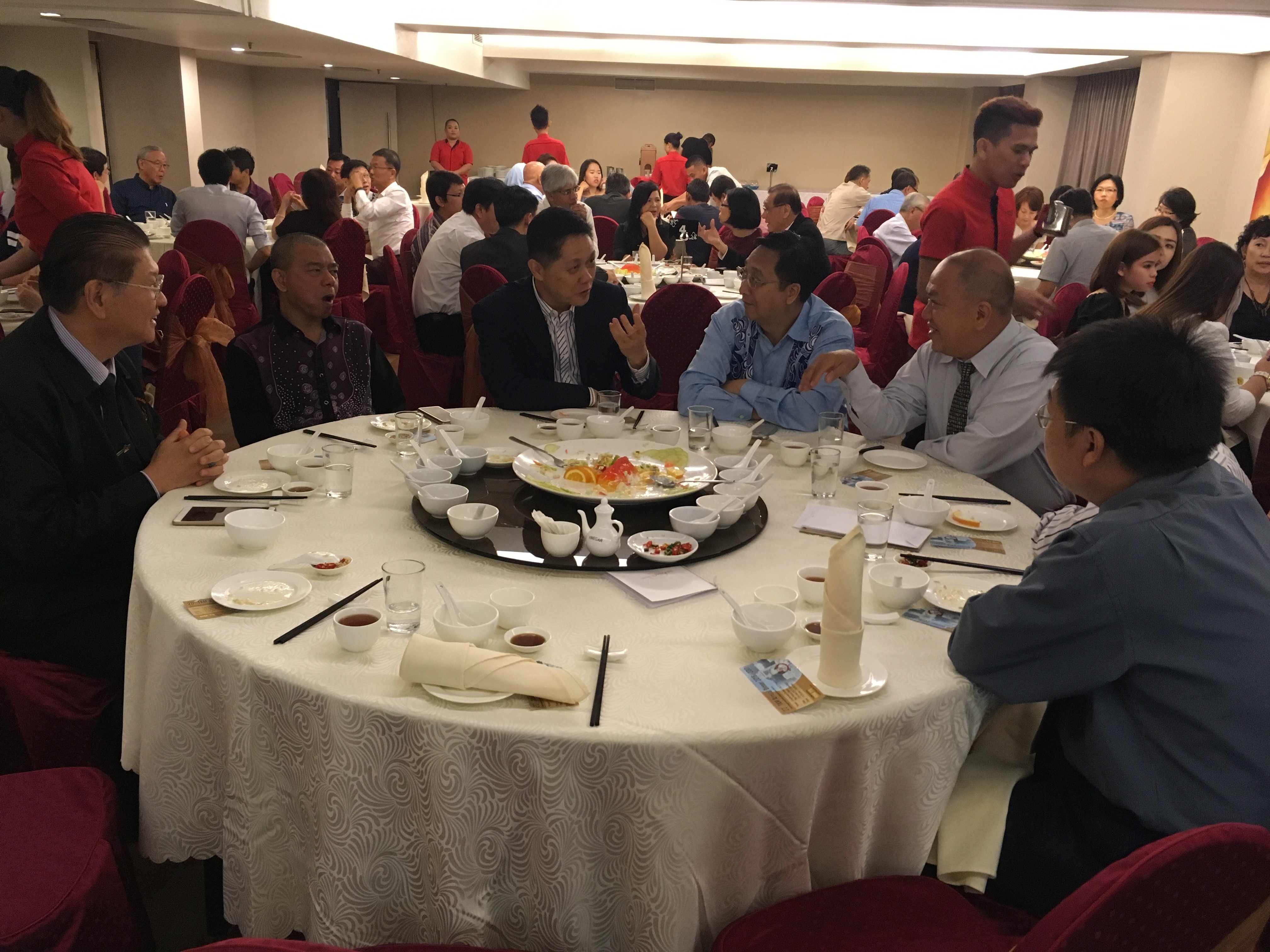 21 January 2017
TAM Sabah had successfully conducted its 20th anniversary dinner.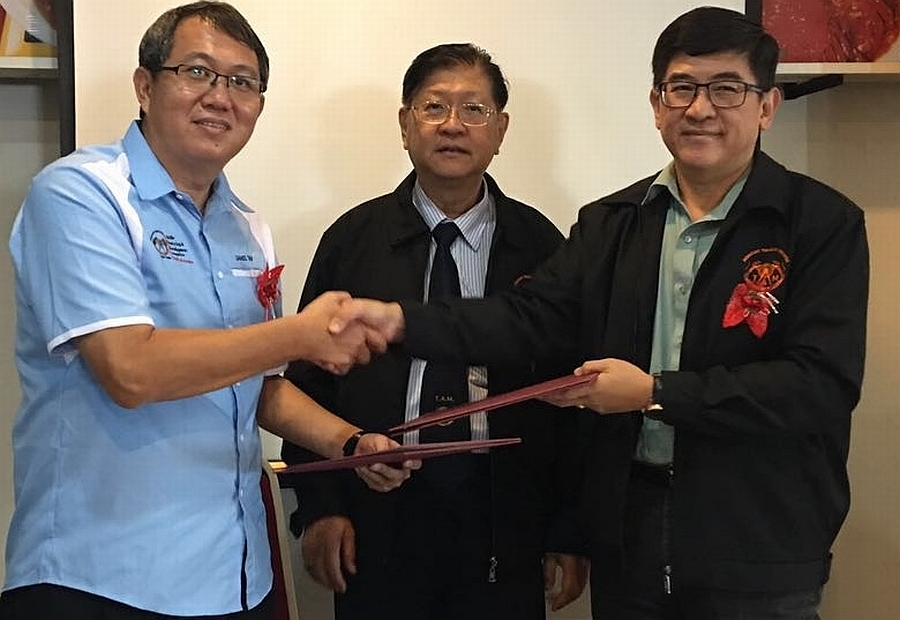 22 May 2016
TAM Selangor : Launching Ceremony for the appointment of Skills Training and Development Committee (2016-2017) cum Automotive Skills Training Programs. The 1st TAM Selangor Branch Authorized Cheras Skills Training Partner Note of Understanding signing ceremony between TAM Selangor ( Mr Tung) and ACIM Education ( Mr Daniel Tan) witness by TAM National President Ir Tang Heap Seng.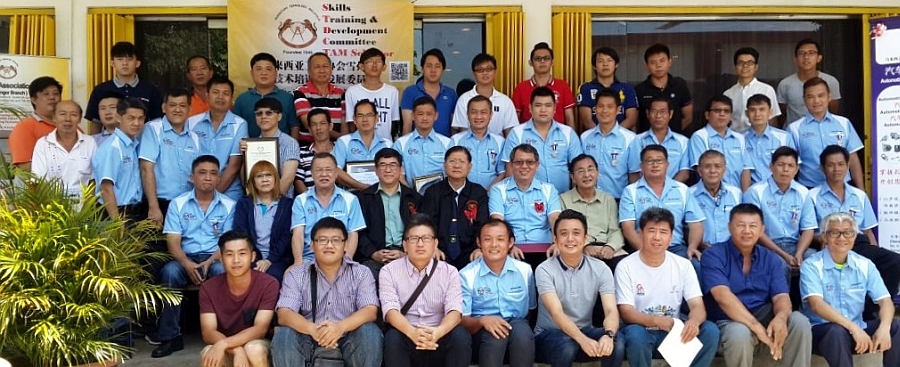 Group photo of 1st Skills Training and Development Committee 2016-2017 with VIP guest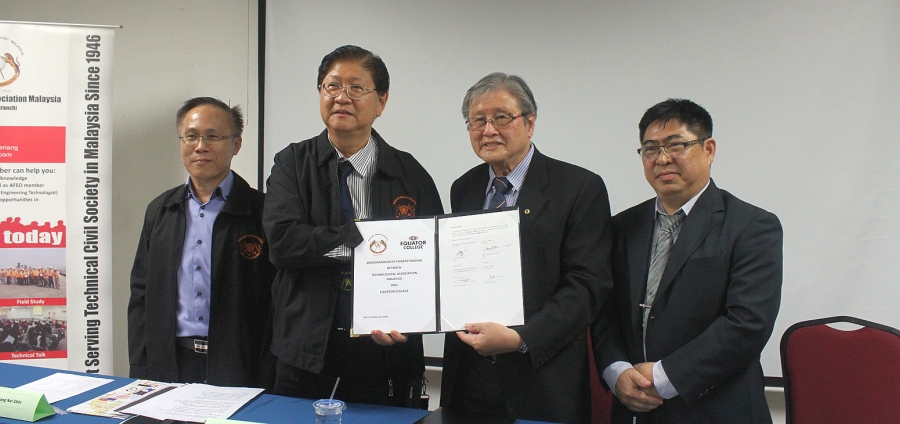 24 February 2016
Memorandum of Understanding Signing Ceremony between TAM and Equator College. The signing ceremony was between IR Tang Heap Seng (TAM President) and Dato' Chuah Kooi Yong (Founder/Principal Equator College). Witness by Mr Wong Nei Chin (TAM Penang Chairman) and Dr Wong Teck Foo (Vice Principal Equator College)

Equator College also join TAM as Institutional Member where more collaboration can be carry out in the near future.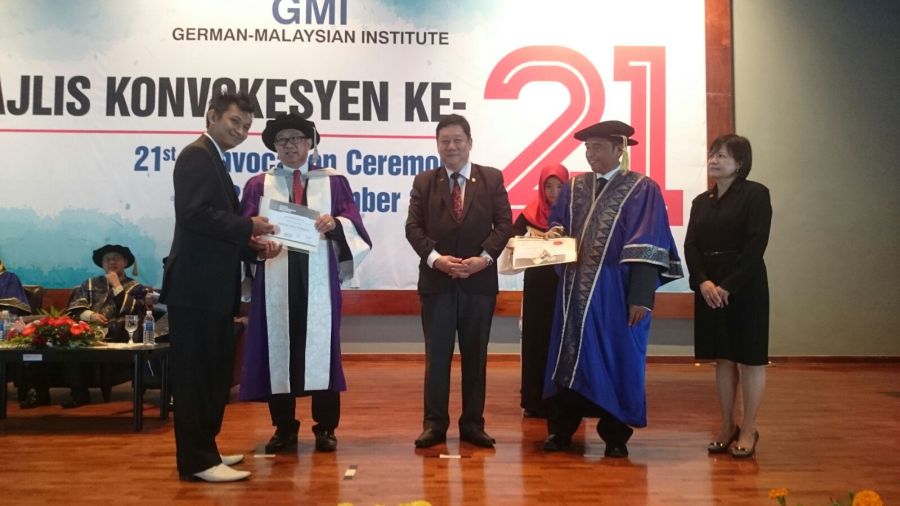 21 November 2015
GMI 21th Convocation Ceremony 2015. TAM presented AER membership and TAM membership certificate during the ceremony. Attendance by AER High Commissioner Dato Andy Seo (AFEO) was represented by Ir Yam Teong Sian(TAM Deputy President), Mdm Jane Loke (Ex Hon Sec) and Ir Yap Soon Hoe (Hon. Treasurer)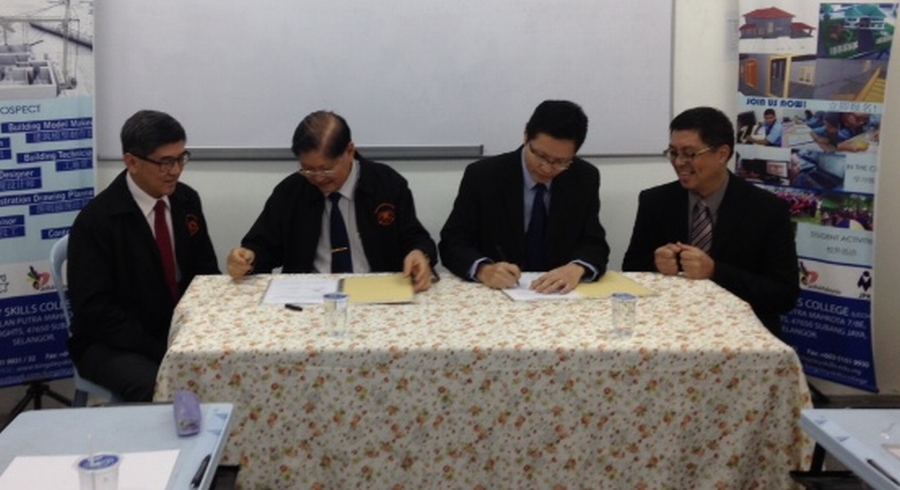 30 October 2015
Memorandum of Understanding Signing Ceremony between TAM and Kingsley Skills College. The signing ceremony was between IR Tang Heap Seng (TAM President) and Mr Wee Soon Ying (General Manager of Kingsley Skills College). Witness by Mr Tung Chee Kuan (TAM Selangor Chairman) and Associate Professor Dr Chua Ping Yong (President of Kingsley Skills College)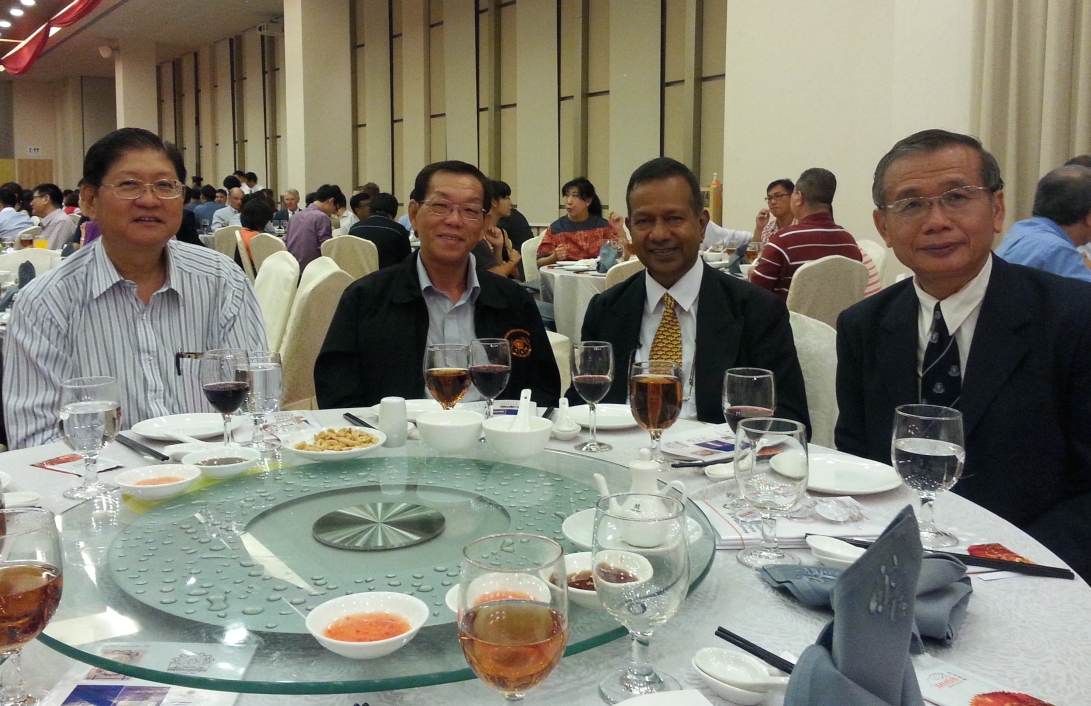 27 August 2015
Tam attended the SIET 35th Anniversary cum OWICS 40th Anniversary dinner at Chui Huay Lim Teochew Cuisine, Singapore. Above Pic form left : Ir Tang Heap Seng (TAM President), Mr Nam Choo Fak ( TAM Johor Branch Chairman), TRC Raja (SIET Immediate Past President) & Dr Sam Man Keong (SIET President)
8 March 2015
Participated in Vocational Education/Further Education Talks and Exhibition organized by Gabungan Bertindak Malaysia (GBM) at Kwangsi Association Kuala Lumpur (Selangor branch)
7 March 2015
IEM N. Sembilan/TAM N. Sembilan Bowling Competition (Negeri Sembilan Branch)
20 February 2015
TAM Perak Care Program – Lunch given to inmates of "Rumah Kebajikan
Kanak-kanak Cacat" Batu Gajah (Perak Branch)
28 January 2015
Visit by Ir. Yam Teong Sian and Ir. Yap Soon Hoe to promote AER (Sabah Branch)
18 December 2014
Visit to Politeknik Melaka College visit (Malacca Branch)
6 December 2014
Technical talk " Building mechanical maintenance" by Imm. Past Sabah
Branch Chairman, Ir. Dr. Jacob Yan to the sudents at Politeknik Kota Kinabalu (Sabah Branch)
6 December 2014
Attended 2014 Kojadi Institute 19th Graduation Ceremony & Kojadi Magazine Launching at Wisma MCA (Selangor branch)
24 November 2014
Attended dialogue for membership drive between Sunway College, Johore
Bahru And TAM at Sunway Collehe Johore Bahru campus (Johor Branch)
23 November 2014
Attended dinner with Imm. Past President, Dato' Ir. Fong at Johore Bahru (Johor Branch)
31 October 2014
TAM's Presentation by Mr. Ooi Kah Biew to the administration and academic staff of Institute of Technology, Perak (Perak Branch)
15 October 2014
Way Forward in the Aerospace Education and Training Sector (Selangor branch)
11 September 2014
Eighteen (18) lecturers and one hundred and ten (110) students attended the
Student Chapter organised "Professional Development & Career Talk" on aircraft maintenance at Politeknik Banting by three members from TAM Selangor and Mr. Bryan Lim from the Electrical Industry (Selangor branch)
2 September 2014
Courtesy visit to CIBD Melaka Office by TAM Malacca Branch Committee
members (Malacca Branch)
18 August 2014
Setting up of Politeknik Banting Selangor Student Chapter and Mr. Siva Prabhu A/L Sunthra Sakaran was appointed the Student Chapter Advisor at Politeknik Banting with forty (40) members (Selangor branch)
16 August 2014
Attended Annual Dinner & Award Night organized by IEM Southern Branch
at Thistle Hotel, Johore Bahru (Johor Branch)
4 – 6 July 2104
64th Shonan Tanabata Collaboration with Youth Entrepreneur Group, Hiratsuka and Hiratsuka City Hall inJapan with TV interview by Shonan Cable Network (Selangor branch)
14 June 2014
Construction work for Sekolah SK Api-Api, Kota Kinabalu Fellowship and lunch with President, Ir. Tang Heap Seng (Sabah Branch)
25 May 2014
TAM Negeri Sembilan and IEM Negeri Sembilan Family Day held (Negeri Sembilan Branch)
15 March 2014
Held Talk on "Implementation of Outcome-Based Education for Engineering Undergraduate" by Ir. Dr. Tan Chee Fai: co-organised with Mechanical Engineering Technical Division, IEM Melaka Branch (Malacca Branch)